Sign Of The Hammer - Original Tape (Canada)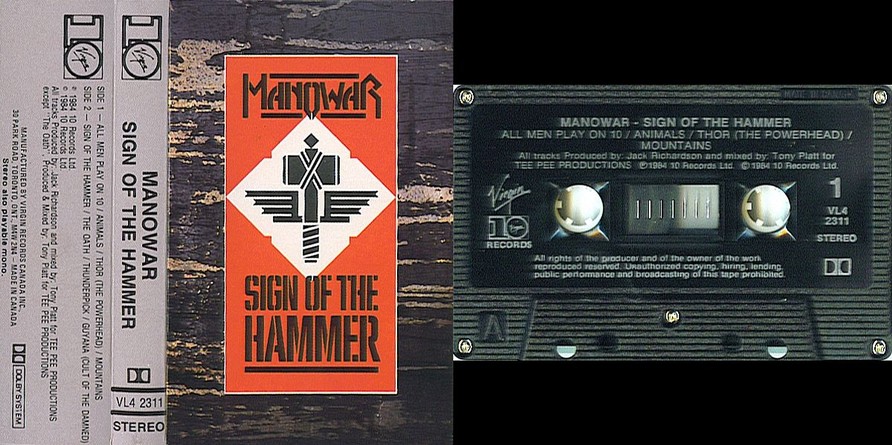 Label:
10 Records / Virgin Records
Sign Of The Hammer - Bootleg Tape (Indonesia)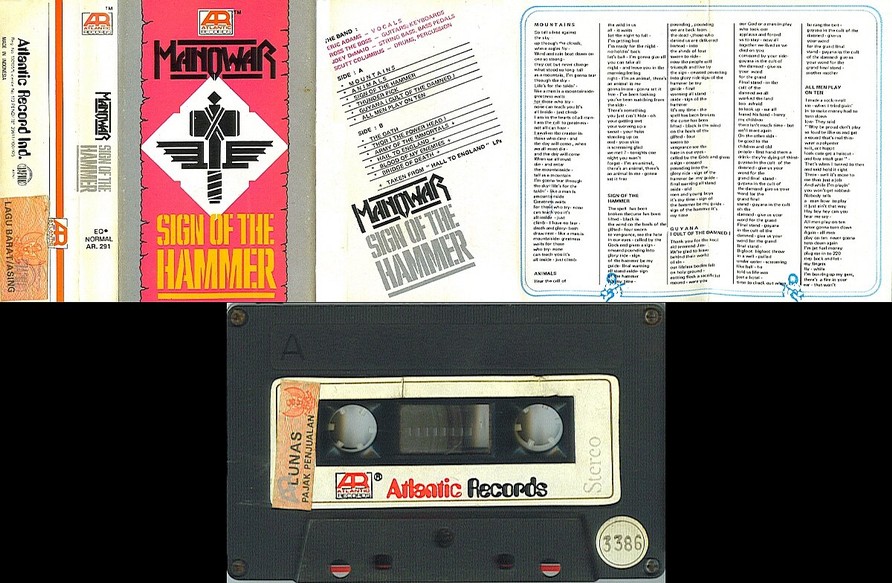 Details:
Bootleg Tape inklusive vier Songs vom
"Hail To England" Album,
falsche Titelreihenfolge, Magnetband fehlerhaft montiert - auf Seite A sind die Songs von Seite B und umgekehrt
,
mit Sc

u

tt Columbus
falsche Namenangabe des Drummers auf dem Covereinleger
,
Sticker auf dem Cover mit Info das es sich um Musik aus dem westlichen Ausland handelt - Sticker auf dem Tape bestätigt Umsatzsteuerzahlung
,

Herkunft:
Indonesien / ???
Sign Of The Hammer - Bootleg Tape (Poland , 1st Edition)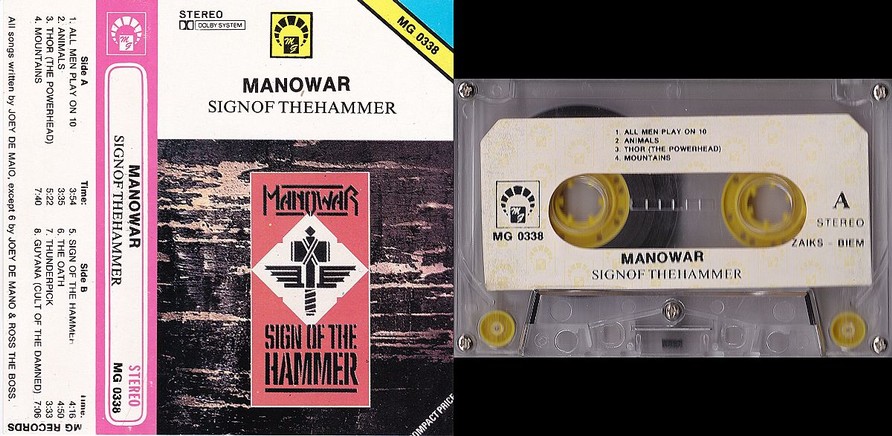 Sign Of The Hammer - Bootleg Tape (Poland , 2nd Edition)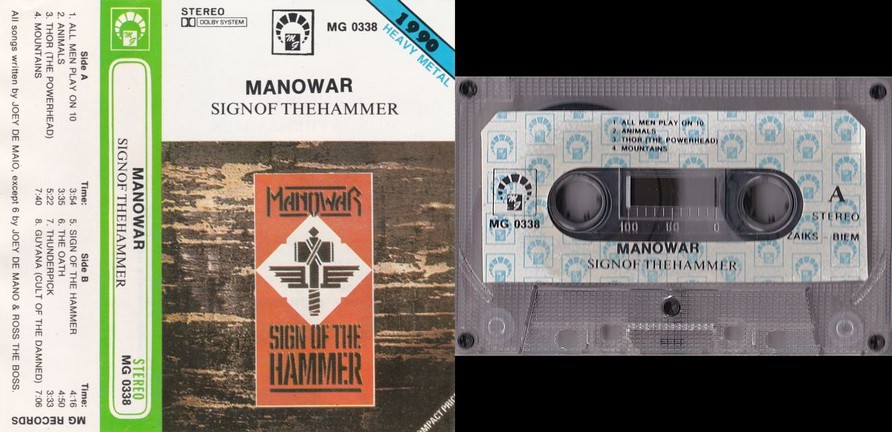 Details:
Bootleg Tape, anderer Covereinleger, anderes Tape,
Sign Of The Hammer - Bootleg Tape (Poland , 3rd Edition)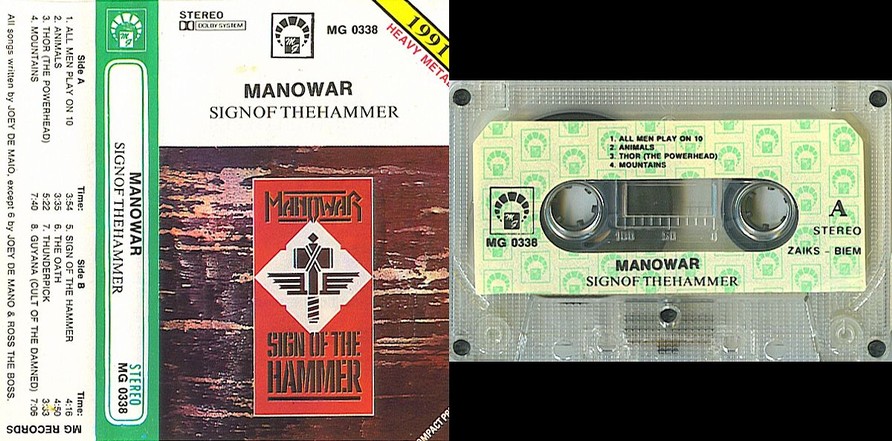 Details:
Bootleg Tape, anderer Covereinleger, anderes Tape,
Sign Of The Hammer - Bootleg Tape (Poland , 4th Edition)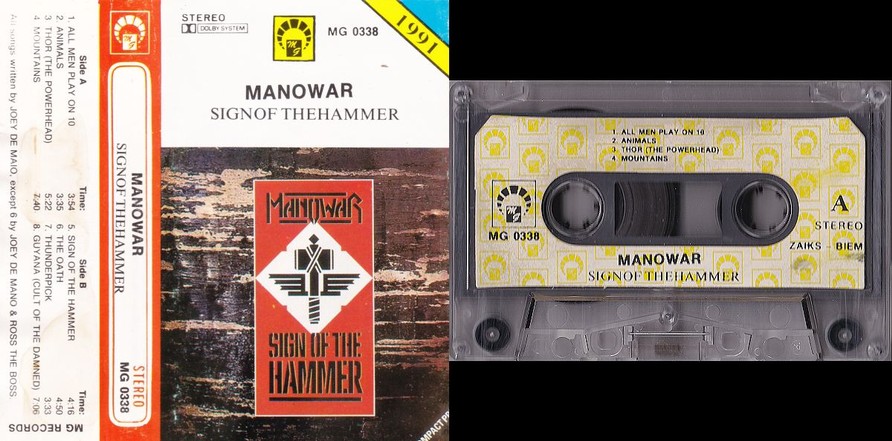 Details:
Bootleg Tape, anderer Covereinleger, anderes Tape,
Sign Of The Hammer - Bootleg Tape (Poland , 5th Edition)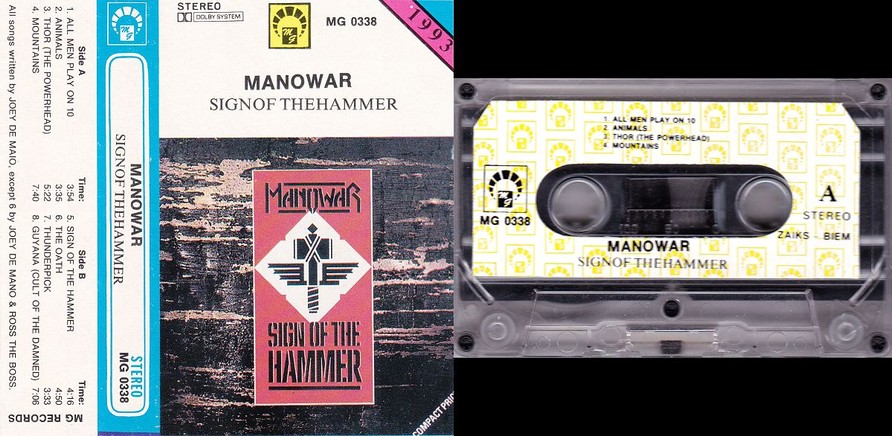 Details:
Bootleg Tape, anderer Covereinleger, anderes Tape,
Sign Of The Hammer - Bootleg Tape (Poland)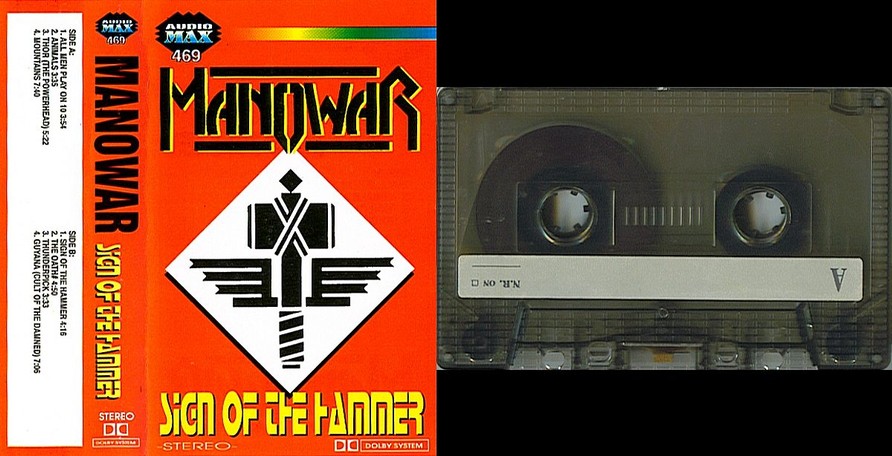 Sign Of The Hammer - Original Tape (United Kingdom , 1st Edition)

Details:
Original Tape, weisses Tape, Made In England - Sticker auf der B-Seite vom Tape,
Sign Of The Hammer - Original Tape (United Kingdom , 2nd Edition)

Details:
Original Tape, schwarzes Tape, anderer Covereinleger,
Label:
10 Records / Virgin Records
Sign Of The Hammer - Original Tape (U.S.A.)

Label:
Grand Slamm Records